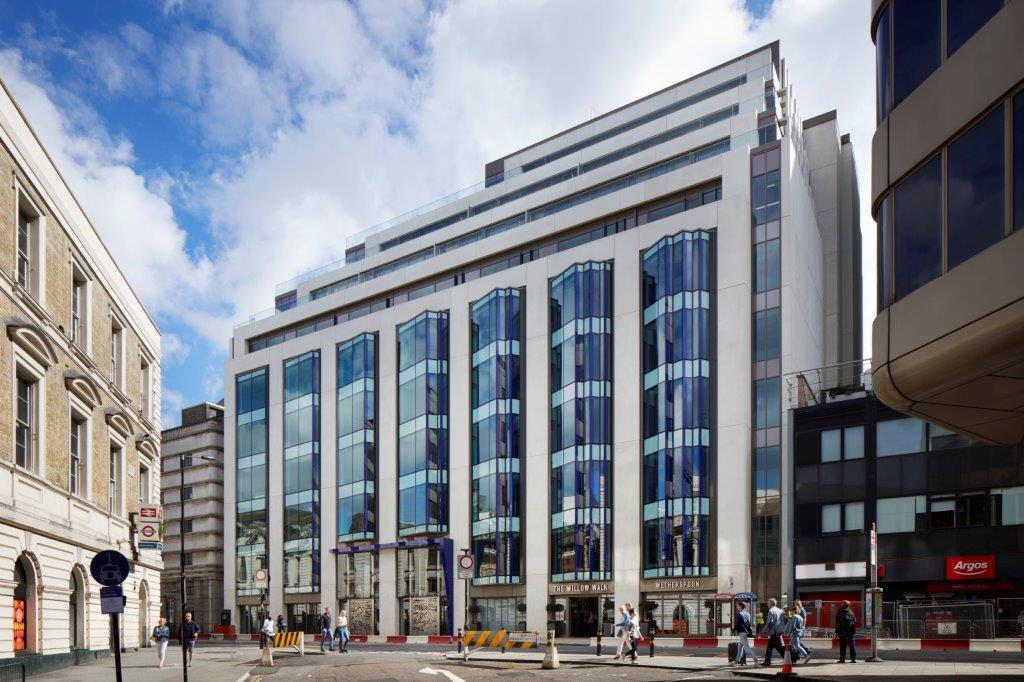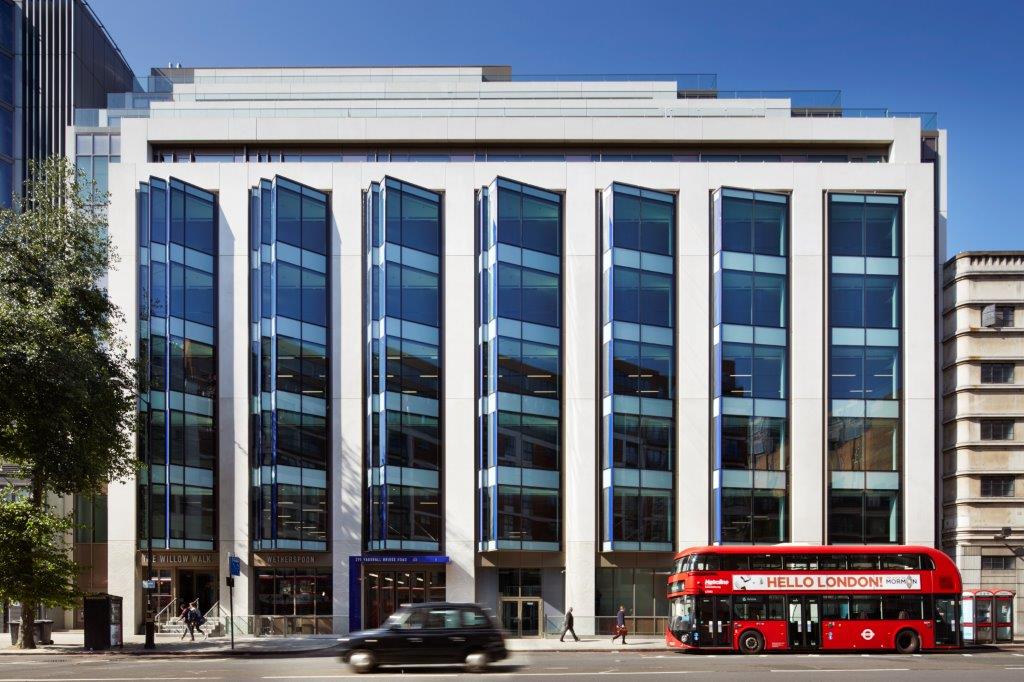 25 Wilton Road
Parnell House, London
Project Data
Royal London Asset Management
ARCHITECT
SPARK Architects/ Max Architects, London
CONSTRUCTION PERIOD
2015 – 2017
CONSTRUCTION TYPE
Fanned out bay window glazing on L1-L5, wood aluminium facades for office and residential floors on L6-L9.
As part of a restoration concept around Victoria Station, many buildings such as the former Parnell House were upgraded. Schneider designed, manufactured and installed the modern façade, with its striking blue bay windows, for the 25 Wilton Road project.
A comfortable mixed-use building with more living and working spaces. When the area was due for refurbishment, Parnell House in Wilton Road, which was unused except for one pub, was converted into an attractive mixed-use building. The existing concrete structure was retained, but three new floors were added on top of it to increase the office and living space. The façade also took on a completely new look, adding colour and character to a drab and disused building, creating a jewel neighbouring the Apollo Victoria Theatre.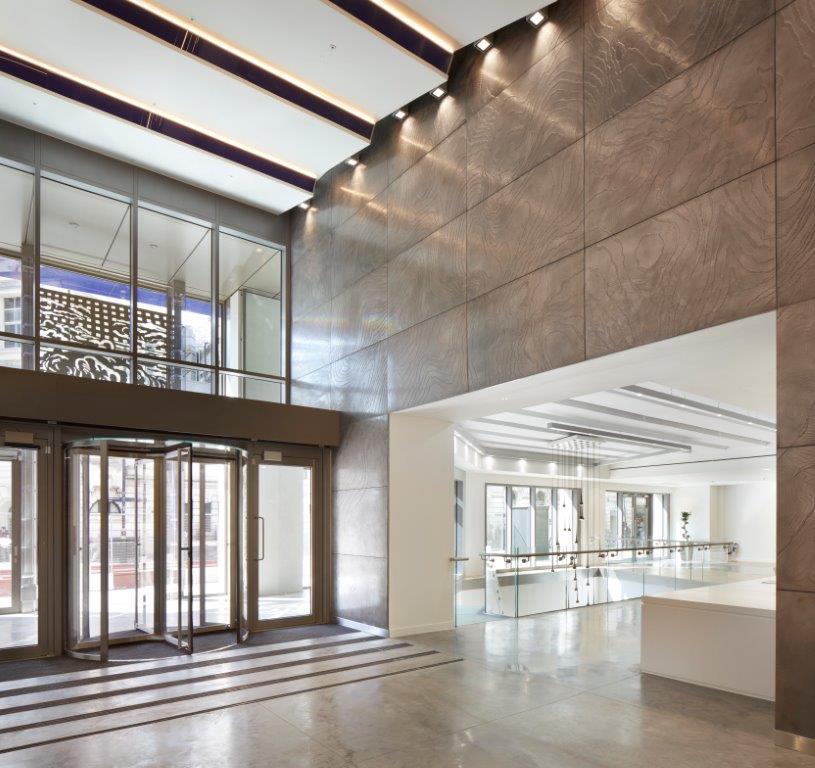 A fanned-out façade with bay windows forming the focal point. The façade is structured with prefabricated concrete elements, between which Schneider placed storey-high, fanned-out bay windows with elegant, cobalt-blue printed insulating glass. The paint for the screen printing was sampled repeatedly, in order to guarantee a match it to the appearance of the original facades, as our passion for perfection would allow no less. The gradations of the bay window glazing increase from left to right, creating the impression when walking past that the entire façade continues to fan out. A warm wood and aluminium façade was chosen for the upper floors to emphasise the high-quality and warm character of the building.