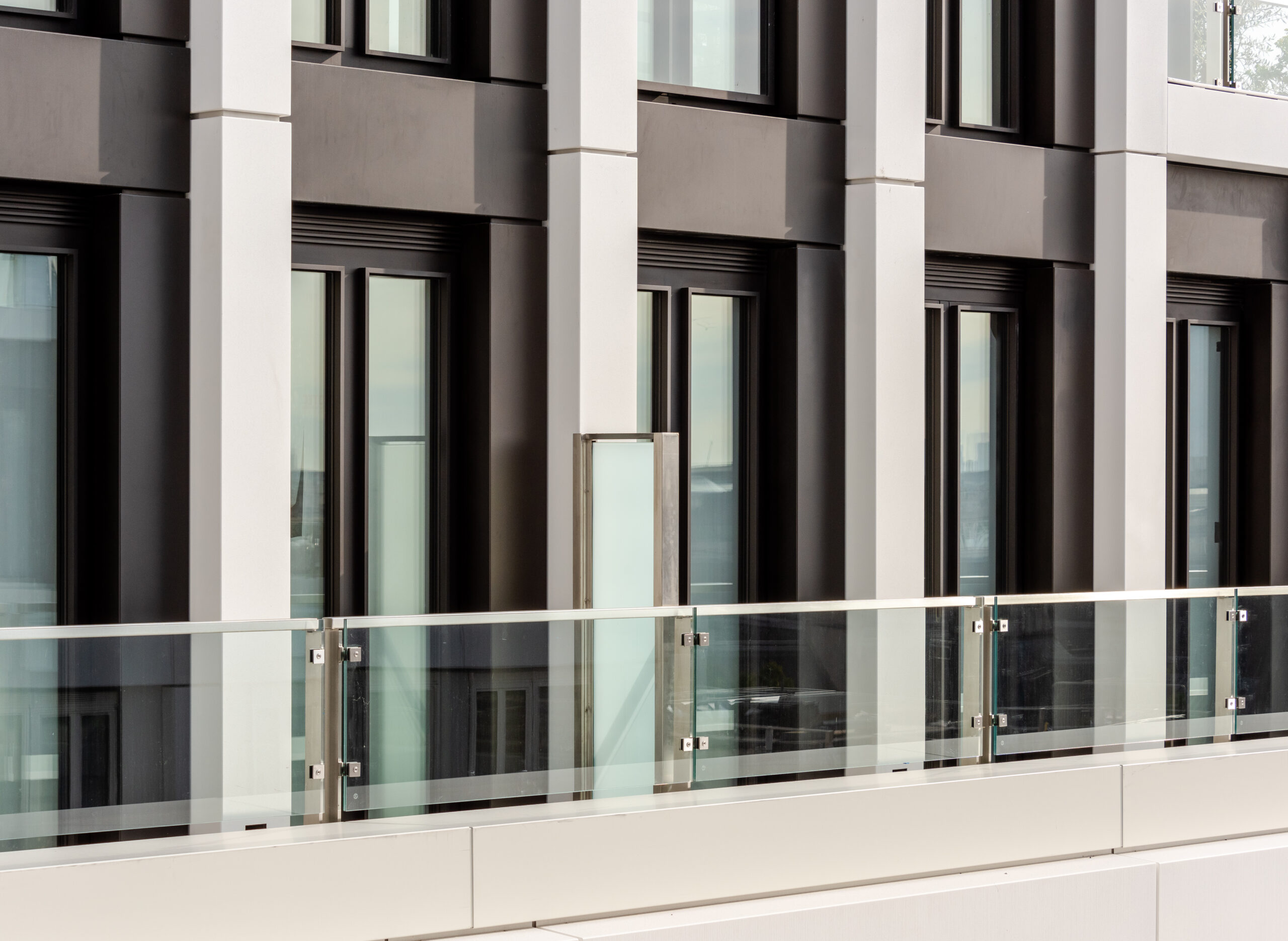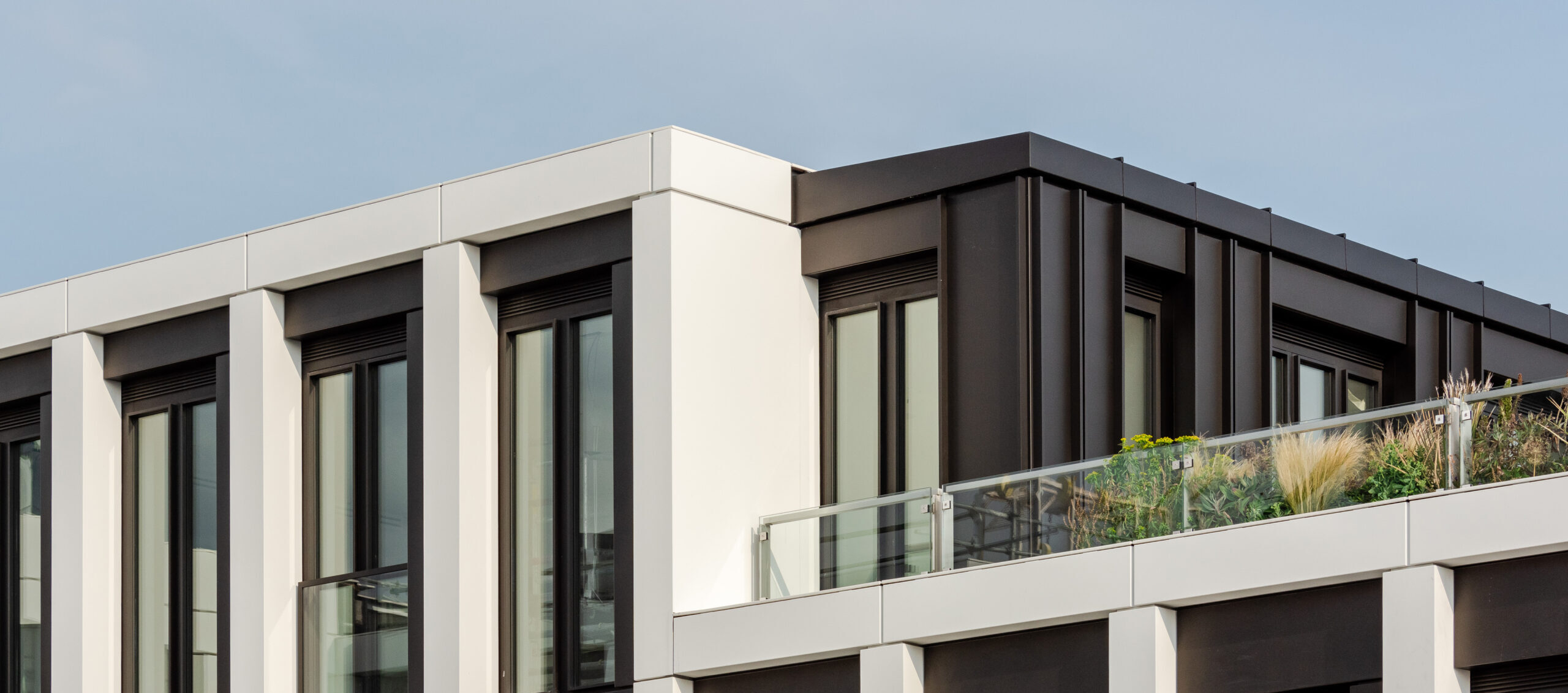 Lincoln Square
Holborn, London
Project Data
ARCHITECT
PLP Architecture, London
BUILDING CONTRACTOR
Multiplex Construction Europe Limited
PROJECT PERIOD
2017 – 2019
FACADE AREA
9,000 m²
TYPE OF CONSTRUCTION
Unitised façade GF-L7, ceramic façade and entrance portal GF-L1, balcony windows L1-L6, bay windows L3-L5, slot windows L2-L6, aluminium façade L5, GRP unitised façade GF-L7, enclosure of technical centre at L7 with two-piece acoustic louvres.
Living in the best location! Numerous institutions and universities such as the famous King's College and the Covent Garden theatre district are located near the 10-storey luxury residential complex with its 221 apartments and penthouses. Schneider supplemented the elegant stone façade with unitised facades, sheet metal facades, in addition to balconies, windows and doors, among other elements.
In harmony with the historical context. Typical London-style buildings with their bright stone facades, bay windows and cornices are located around Portugal Street and Carey Street. In line with the architects' ideas, the Lincoln Square residential project should reflect the aesthetics of its surroundings, both in terms of its facade and the materials chosen. Landscaped terraces surround the upper floors.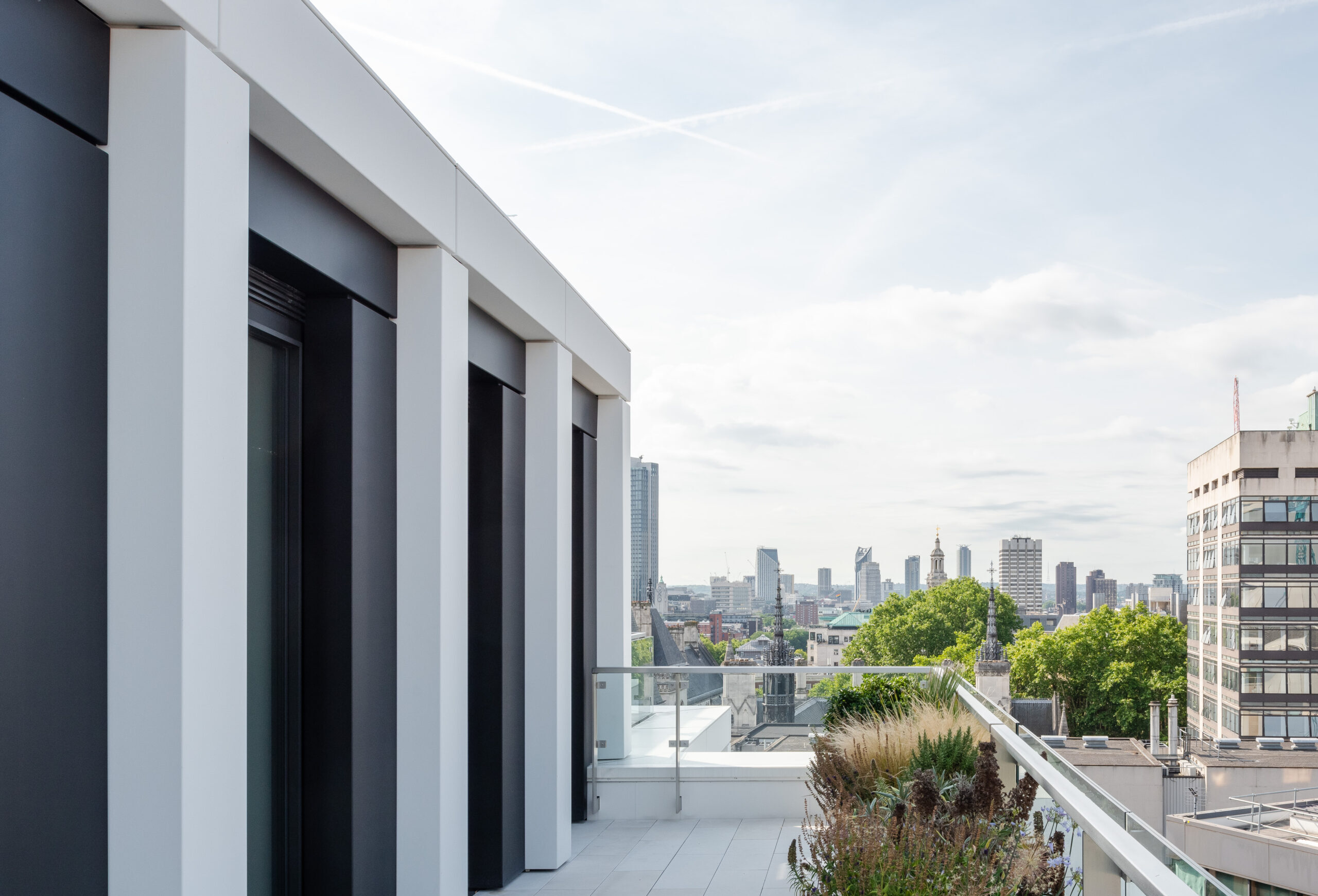 Schneider contributed towards the project's success with a variety of designs: Structural glazing at the entrance, a steel mullion façade, slot elements, sound insulation, glass and steel balustrades, high-quality wooden entrance doors made of oak, double-leaf lift and slide doors, canopies and fire protection doors. Even elaborately produced planters in a contrasting shade of red as well as plant climbing aids on the façade of the inner courtyard form part of this varied project.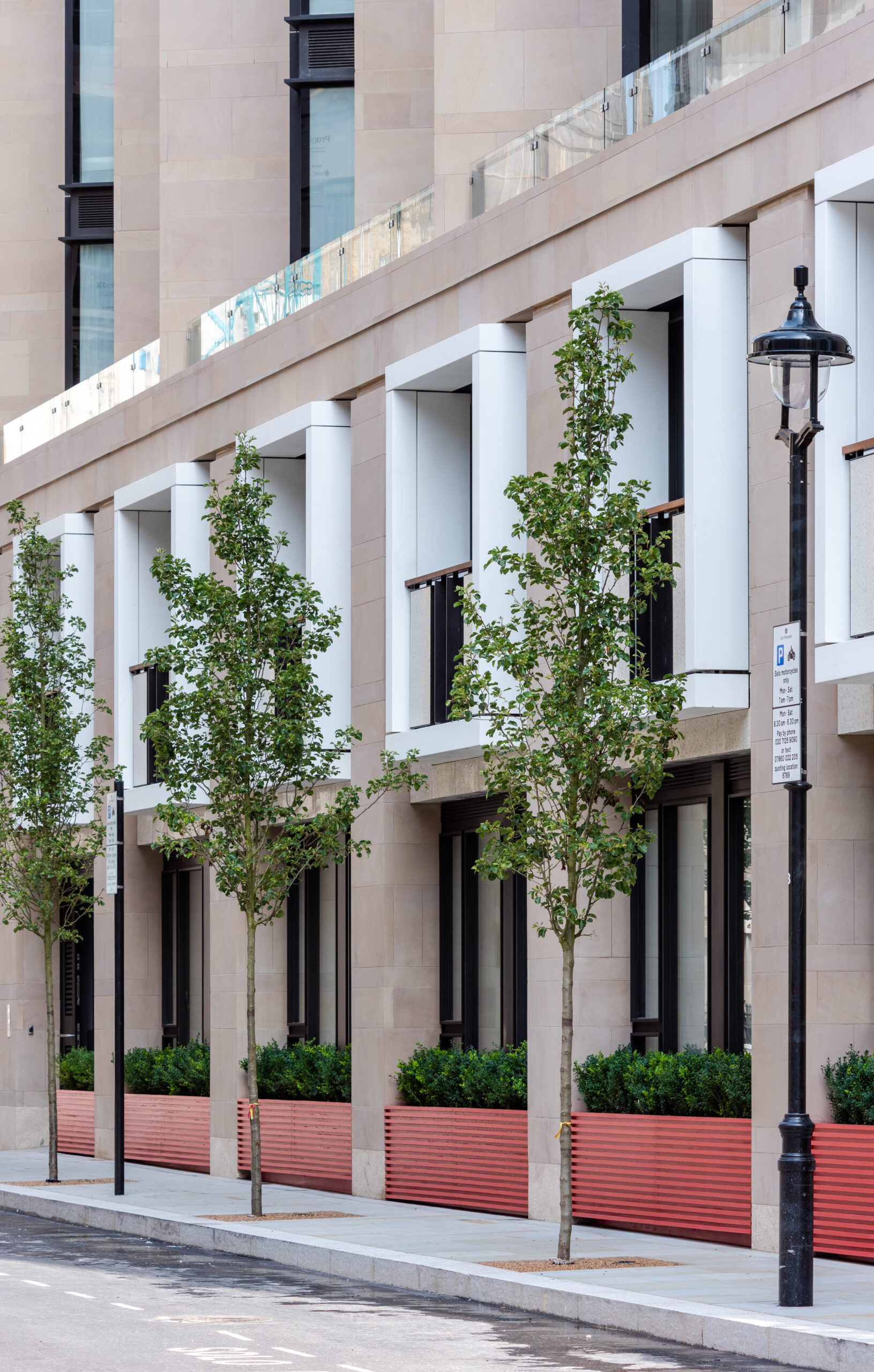 An oasis in the London city centre. A 6-storey elevation forms the basis in ensuring the adaptation of the individual facades to the shape, colour and texture of the surrounding buildings. An almost regal courtyard with gardens and fountains does not merely represent a wonderful oasis of tranquillity, but also offers space for residents to meet and interact. The lively ambience of the inner courtyard is rounded off by the elaborate "Living Surface" coating of the sheet metal façade, that was used for the first time on this project.