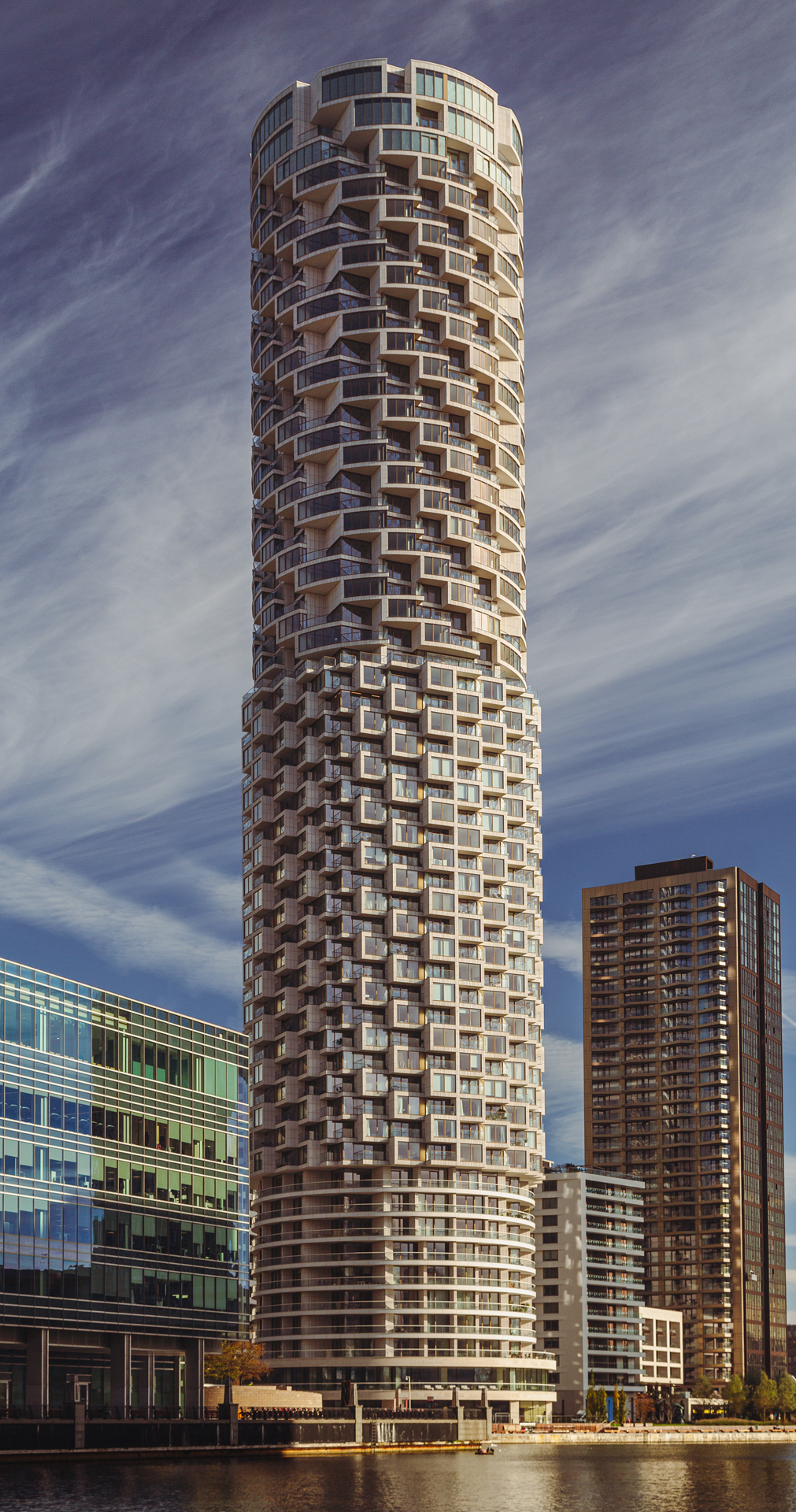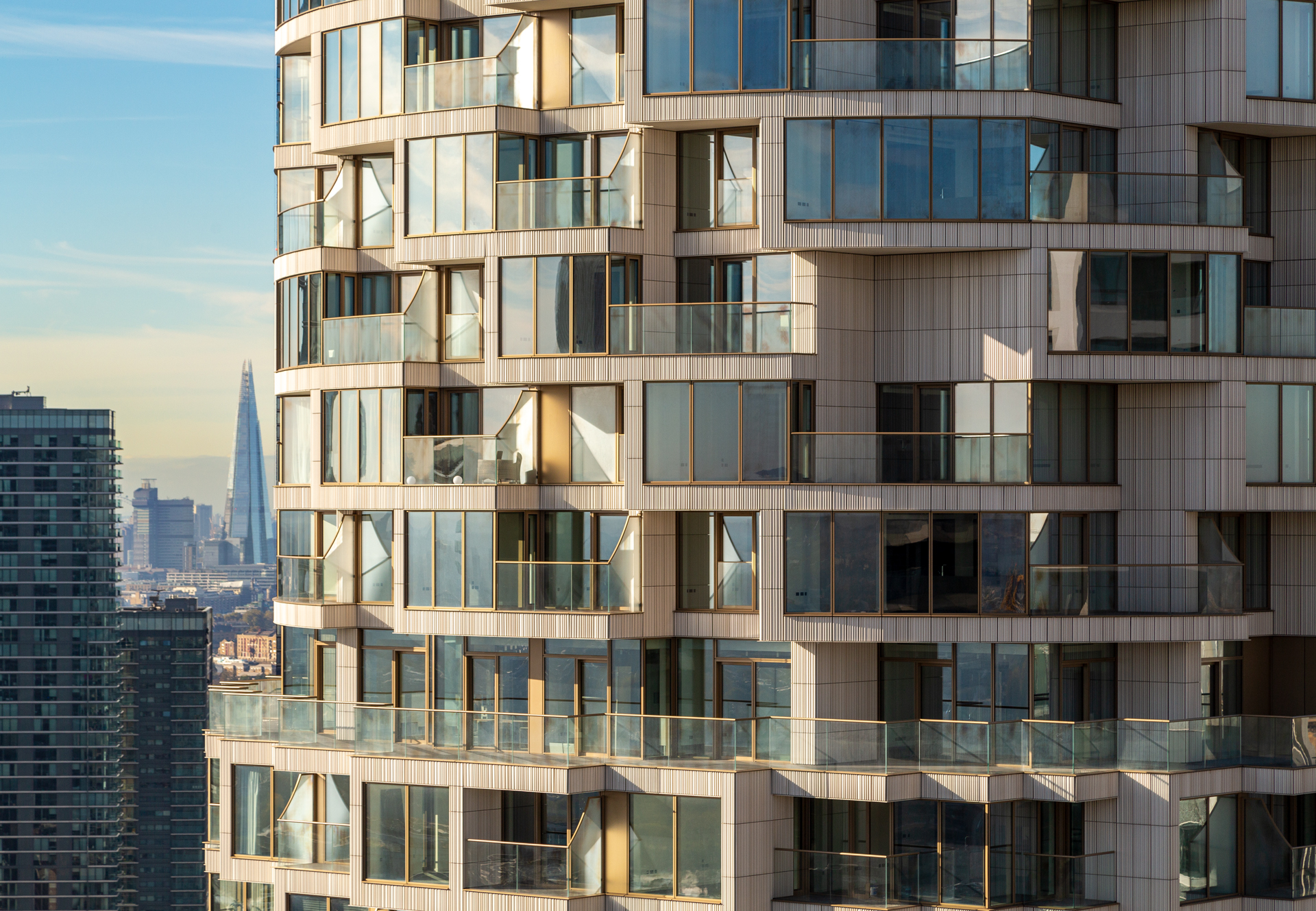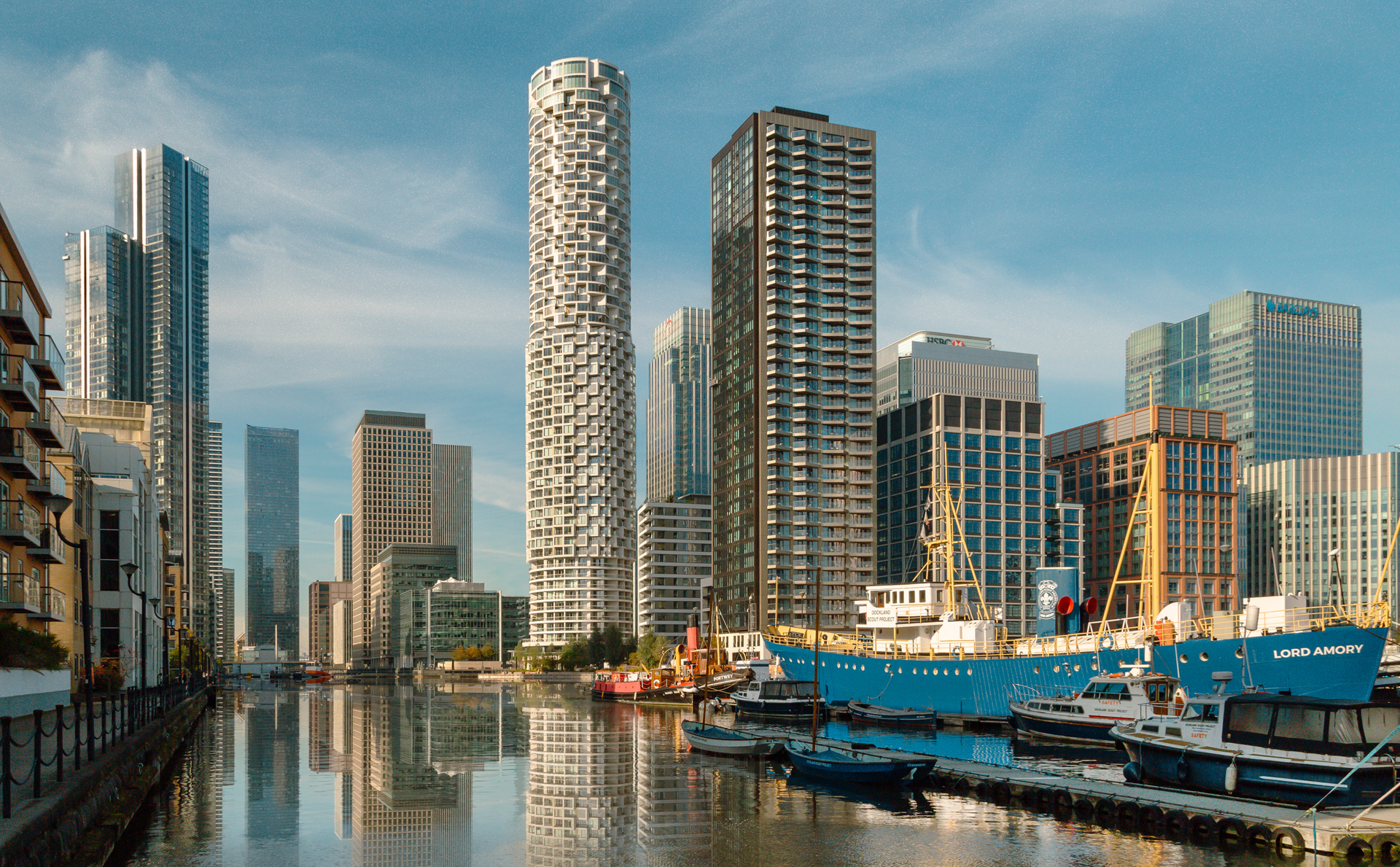 One Park Drive
Canary Wharf, London
Project Data
BUILDING CONTRACTOR
Canary Wharf Contractors Ltd.
ARCHITECT
Design: Herzog & de Meuron, Basel;
Executive: Adamson Associates, London
PROJECT PERIOD
2017 – 2021
FACADE AREA
30,000 m²
TYPE OF CONSTRUCTION
Aluminium unitised façade with rear-ventilated curtain wall terracotta cladding; Glass balustrades; sliding doors; rear-ventilated curtain wall timber cladding in the Sky garden; privacy screens
A new signature building has been added to London's skyline in the form of the One Park Drive, Canary Wharf's signature residential building. The impressive terracotta curtain wall, consisting of over 28,000 terracotta panels, was designed, manufactured and installed by Gebrüder Schneider.
Ceramics with a tactile feel instead of steel and glass. Canary Wharf was once the centre of the maritime trade with the Canary Islands in the Port of London. Now, Canary Wharf is a bustling business district and one of London's most vibrant neighbourhoods with over 300 shops, bars and restaurants, one of London's biggest roof gardens, an award-winning public art collection and over 20 acres of green spaces.
In the midst of uniform functional buildings, the cylindrical residential tower confers an unmistakable identity upon the site based on the visions of the architects Herzog and de Meuron. White terracotta and offset balconies and terraces define the appearance of the façade and imbue it with a fine structured, personal character. The tower is divided up into four sections: An 8-storey section with loft flats and surrounding terraces follows on from the pedestal. The geometric character of the middle section with its clustered residential cubes is ultimately displaced by the bay apartments and penthouses in the upper section. Here, the terraces projecting into the building are arranged like an ascending staircase and offer an unforgettable panoramic view.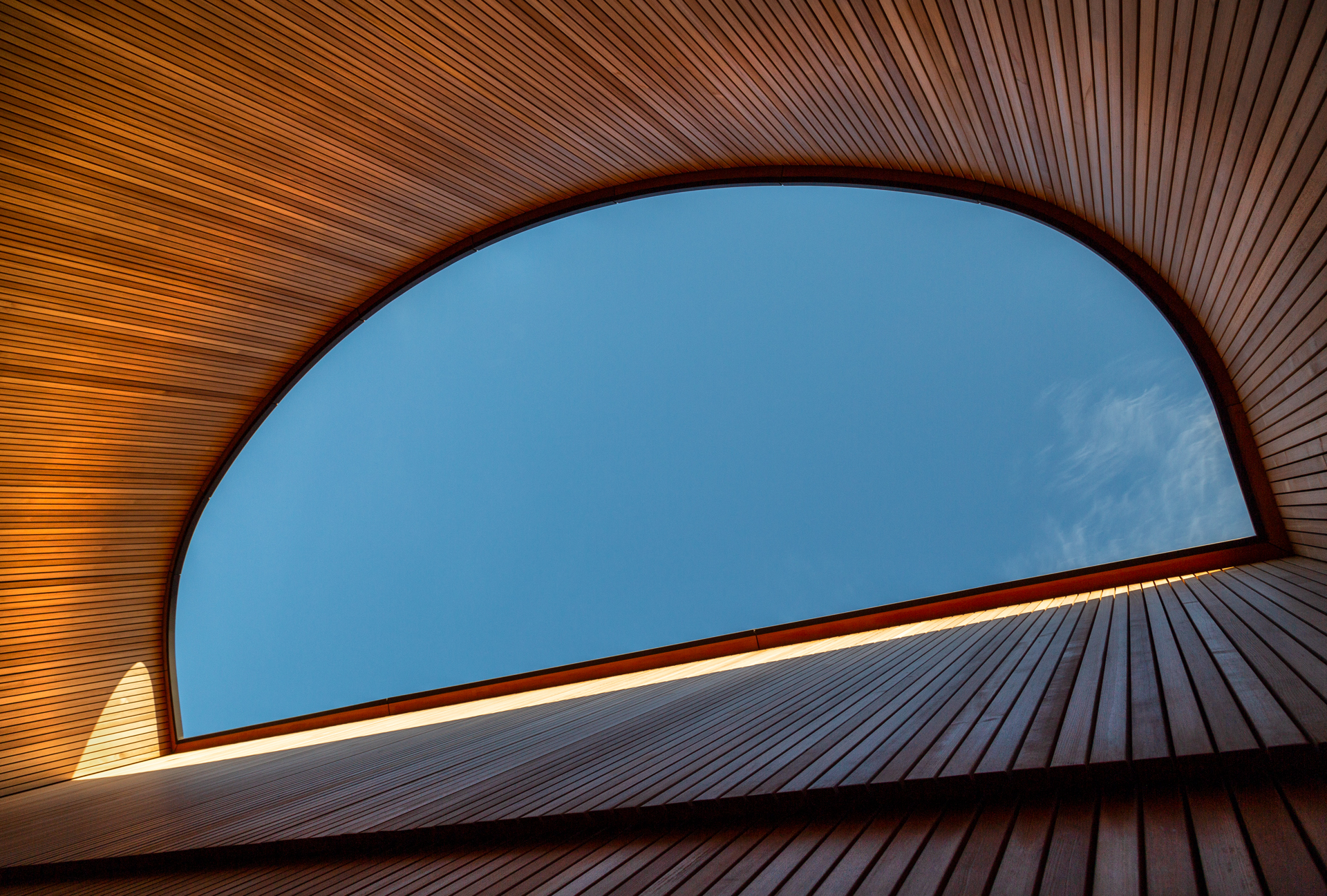 Guaranteed wind and weatherproof. The 30,000 square metre façade consists mainly of a rear-ventilated curtain wall terracotta cladding and façade elements made of aluminium, which mark out the interior and exterior areas of the building in a constant alternation of projections. The various glass balustrades as well as sliding doors for the over 400 balconies were also included in the scope of work. The amount of technical and planning work involved was immensely high due to the countless projections in the element façade. All three types of façade were partially reconstructed in 2-storeys and extensively tested. Among other things, air tightness and imperviousness to driving rain were tested at a test pressure of 600 Pa – comparable to a gale of wind force 11. Various impact tests were also performed using an original cleaning nacelle.