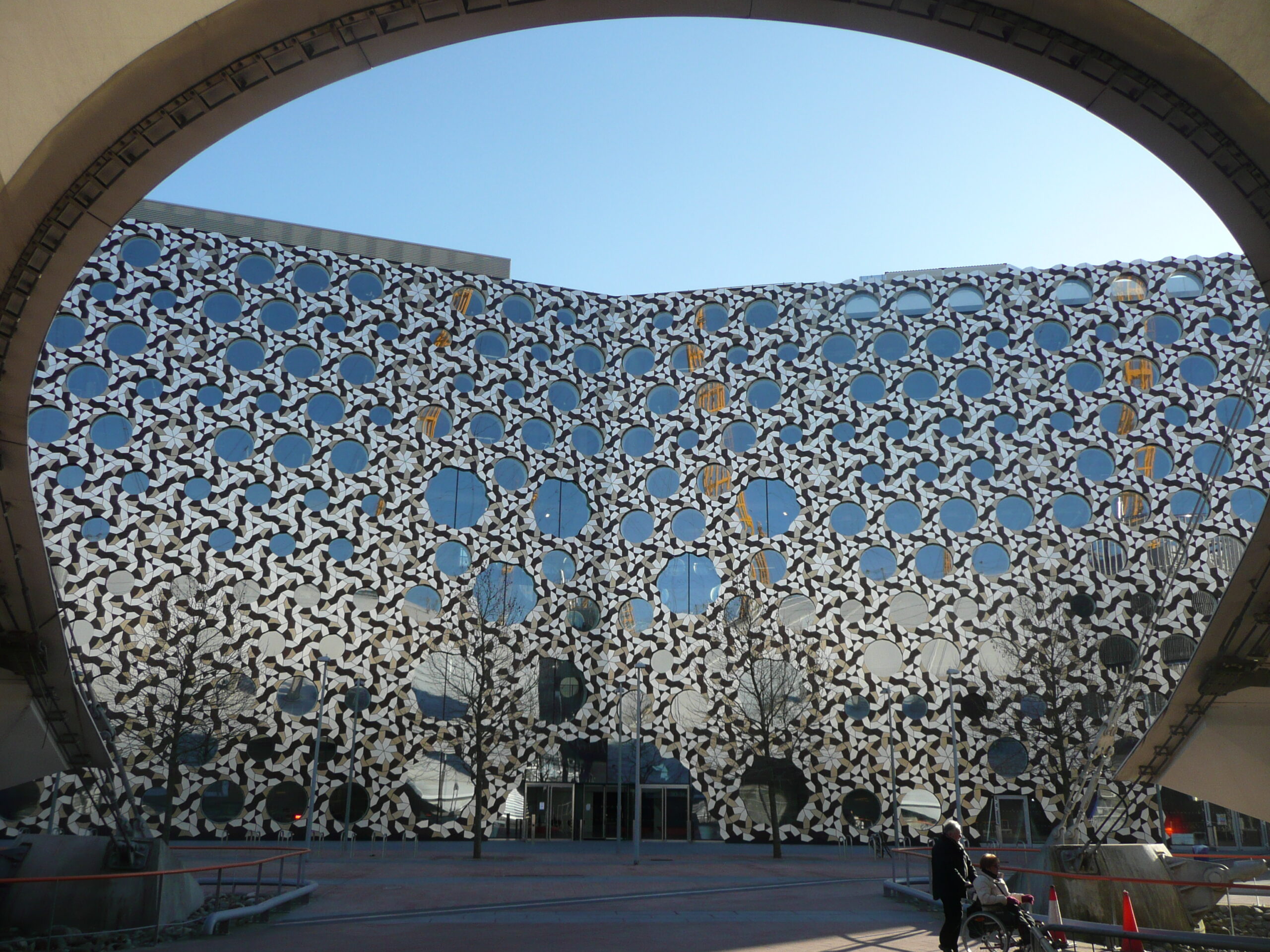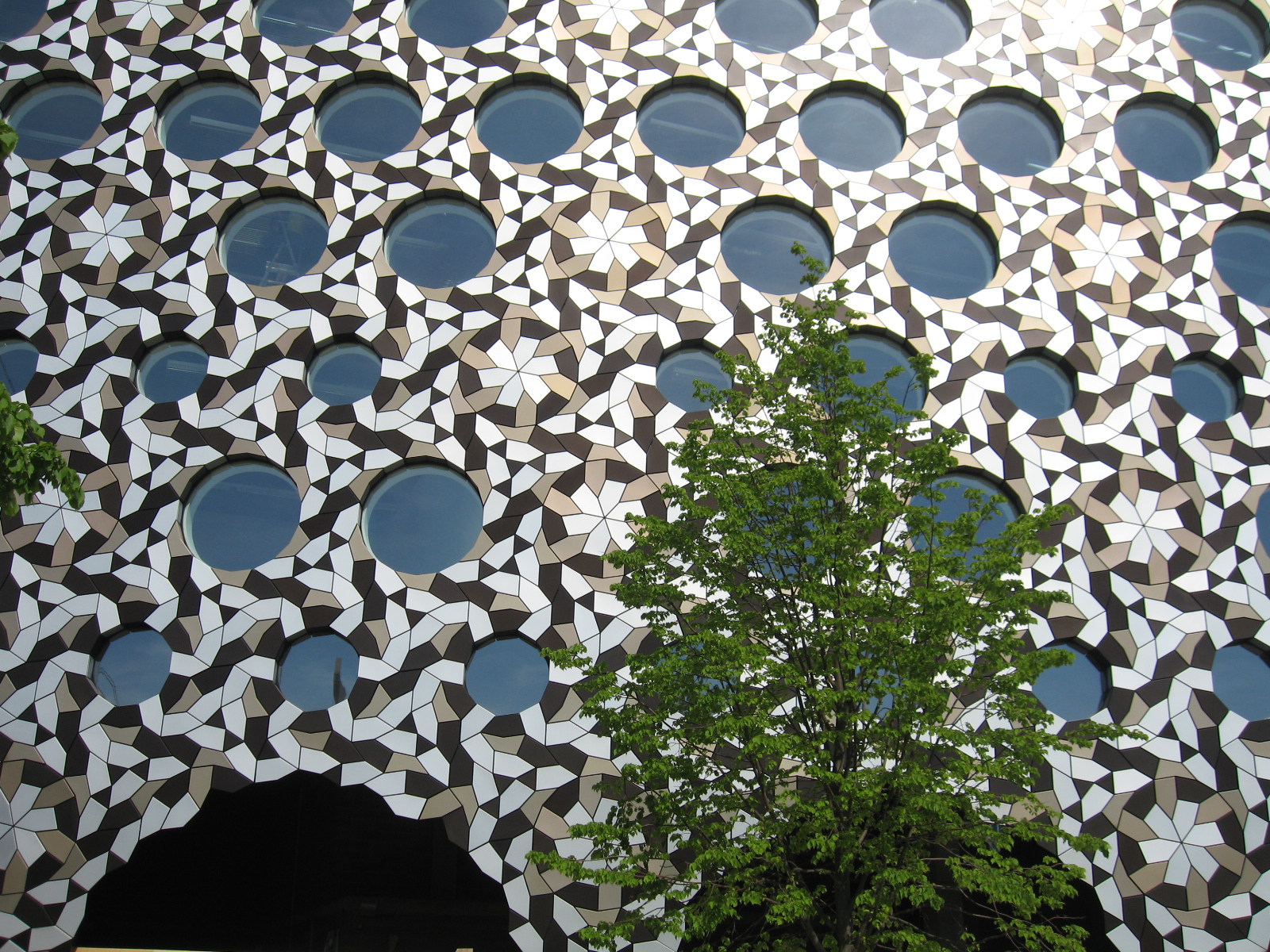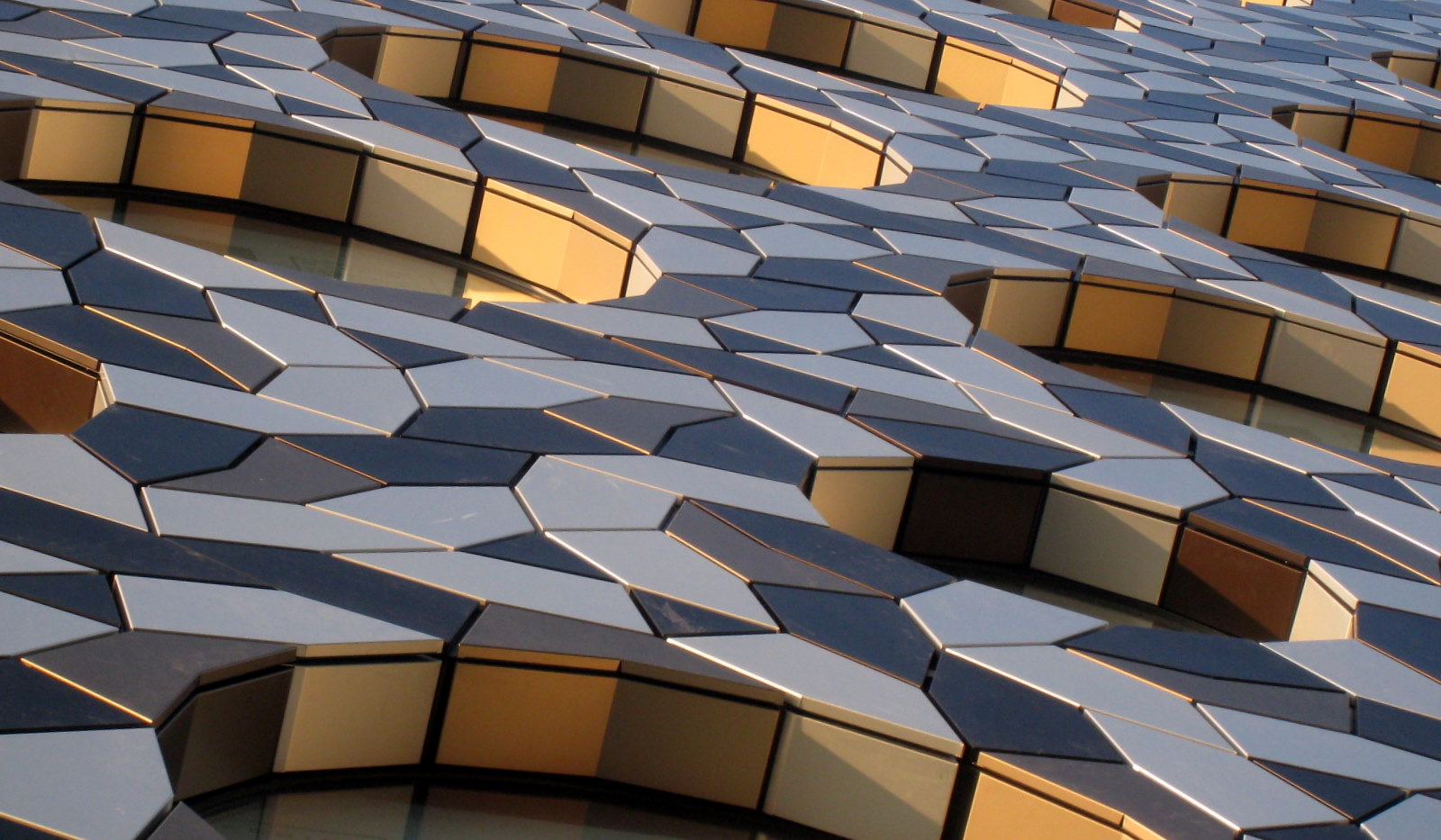 Ravensbourne University
North Greenwich, London
Project Data
ARCHITECT
Foreign Office Architects, London
Building Contractor
Bovis Lendlease
PROJECT PERIOD
2009 – 2010
TYPE OF FACADE
Unitised aluminium façade with integrated round windows, curtain wall made of colour anodized sheet metal cassettes.
28,000 sheet metal panels result in an abstract, aperiodic tiling, which was manufactured by Schneider GB Ltd, combined into 2,550 façade elements and assembled on site as a curtain wall.  
In 2010, Ravensbourne University moved to the Greenwich Peninsula, London's new culture and design hotspot right next to the O2 Arena, suitable for a university for digital media and design. The curtain wall made of sheet metal panels is also a creative and technological masterpiece, accentuating the riverside with bold and striking colours.
Only irregularly arranged, round windows interrupt the mosaic-like pattern of the curtain wall, which surrounds the building. Despite borrowing from the floral ornamentation of the Gothic period, the appearance is modern and abstract. Three different window diameters in combination with 6 different shapes for the sheet metal panels result in a multitude of different window types with diameters from 1,164 to 3,305 mm. A total of 28,000 aluminium panels anodised in champagne, dark brown and silver can be found on the curtain wall. Exactly following the architect's drawings, we mounted them on carrier plates and assembled them into 2,550 façade elements to build a beautiful design that feels like it goes to infinity.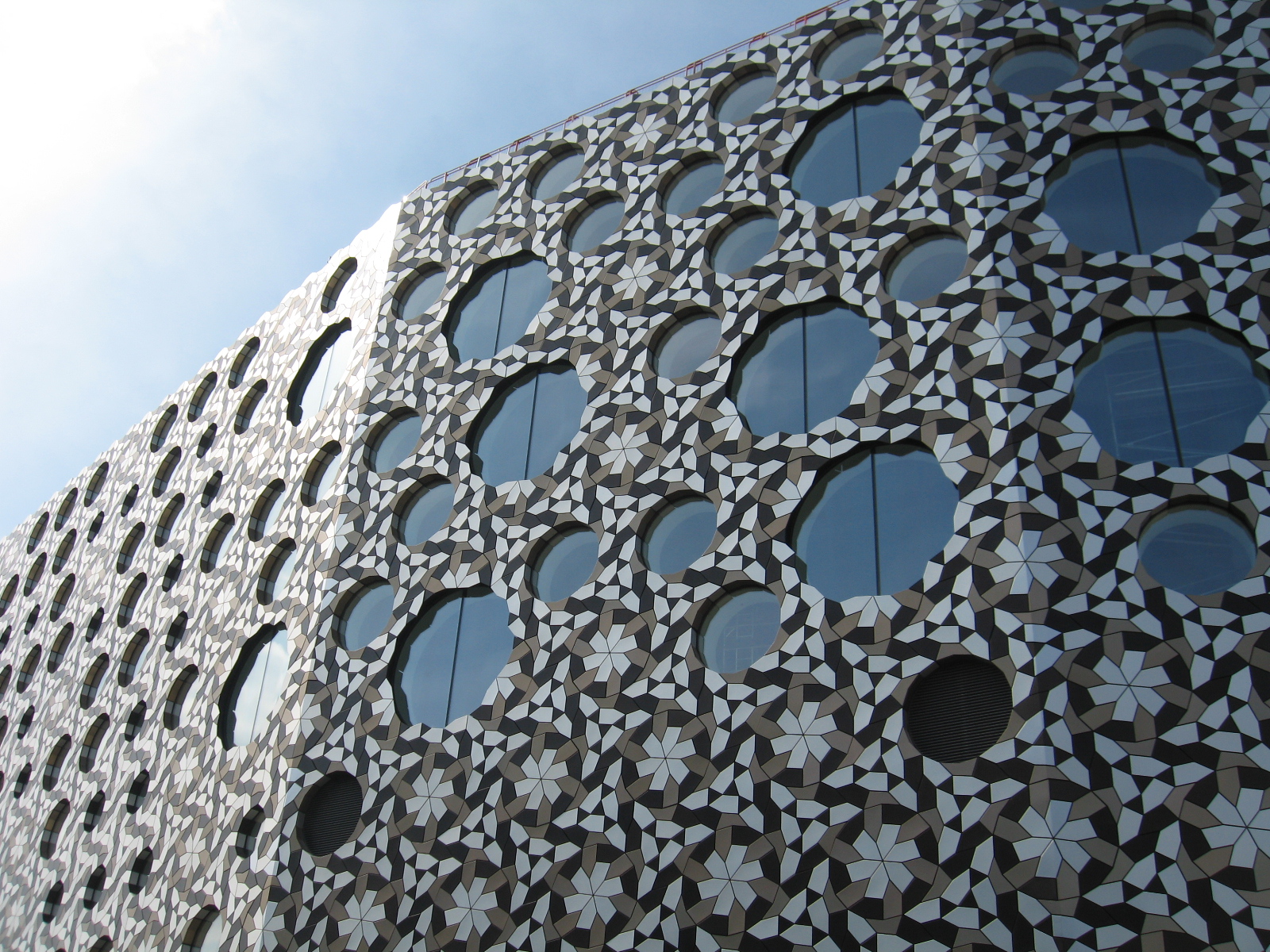 Before our façade was installed, the full life of the building had not been realised.