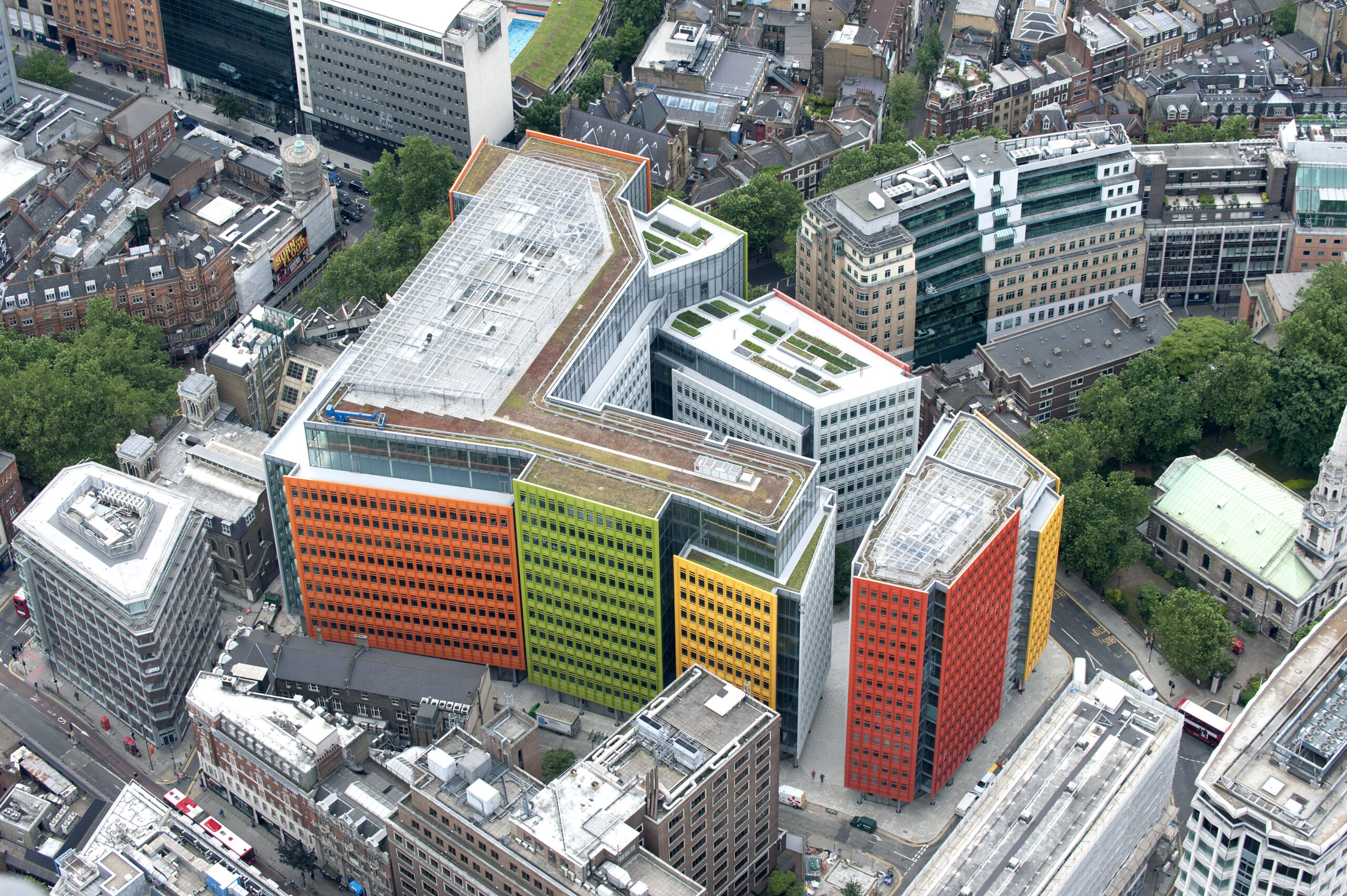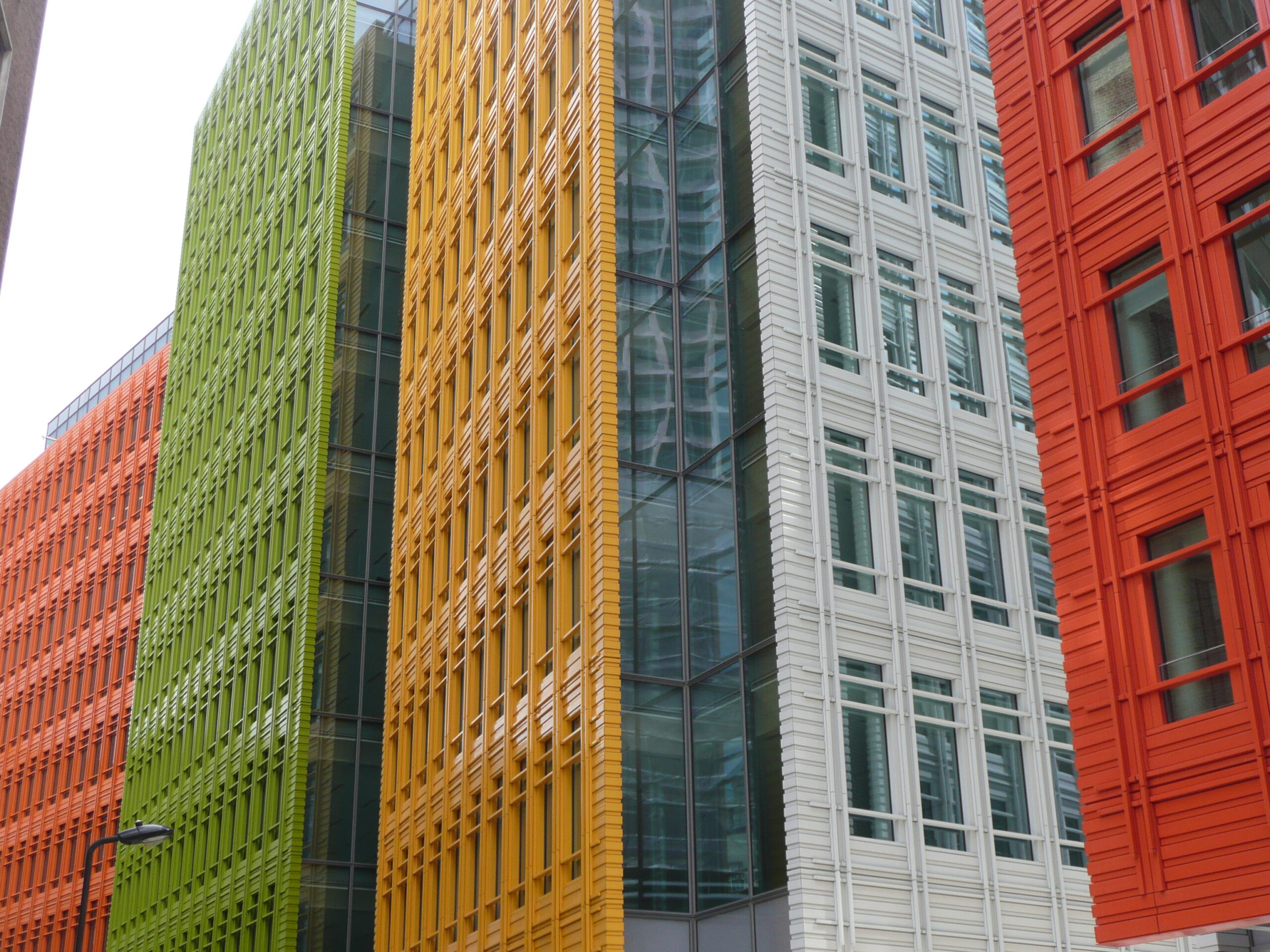 Central Saint Giles
Camden, London
Project Data
Construction Manager
Lendlease
Project Period
2008-2010
Façade Area
34,000 Square Metres
Architect
Renzo Piano Building Workshop
Type of Construction
Curtain-type, rear-ventilated terracotta unitised façade, structural glazing façade.
in close cooperation with the Renzo Piano Building Workshop (RPBW), Schneider executed the manufacture and installation for the unique, beautifully coloured ceramic façade. The floor-to-ceiling façade elements were manufactured by in plants at our sister companies in Stimpfach, Germany and Wrocław, Poland.
Renzo Piano called the colourful ceramic façade "a splash of joy". The star architect managed the feat of harmoniously integrating the huge Central Saint Giles building complex into the established structures of London's West End. To do this, he varied the heights of the residential and office buildings and fragmented the building contours into 22 partial facades, which he arranged at different angles. Five entrances lead to the central inner courtyard – the piazza – with restaurants, cafés and relaxation areas.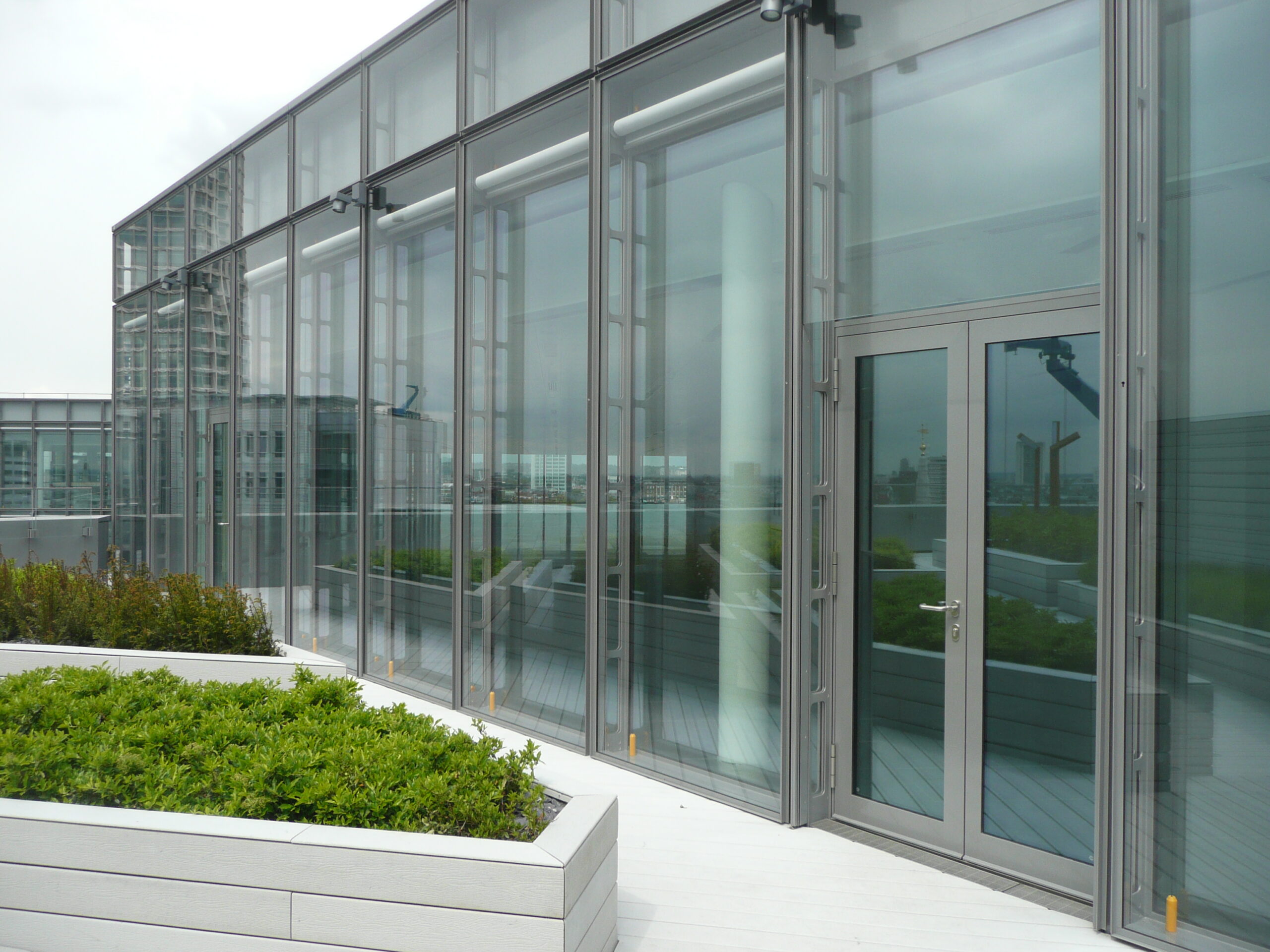 Rear-ventilated curtain wall with inspection openings. The corrugated, three-dimensional structure and the deliberately handcrafted appearance of the elementary curtain wall with rear-ventilated ceramic panels reflect the tradition of the quarter. Towards the street, the glazed ceramic façade shines in light green, yellow, red and orange, and towards the piazza in two shades of grey. They take up the typical colours of the house entrances in the west end.